Thailand is a country that needs no introduction. From its world-renowned beaches to its fresh and exotic cuisine, Thailand has plenty to offer. While most people stay in the south of the country, where sandy white beaches and cheap cocktails are the main attraction, the north of Thailand is the place to go for an authentic Thai experience. The cultural hub of the north is Chiang Mai, a buzzing city that blends the past and future of Thailand in an enticing way that will have you extending your stay.
How to Get Around
Chiang Mai is one of the easiest places to navigate in Thailand. Hiring a bicycle is a fantastic way to cruise around, and there are plenty of bike lanes to keep you safe. The Old Town Quarter is a great place to see what you can find, whereas the orderly Nimman district is easy to navigate. If you don't fancy cycling, there is an abundance of tuk-tuks to take you around.
Where to Stay
Chiang Mai has accommodations for every sort of traveller. From budget backpacker hostels to five-star hotels, you'll never have trouble finding a bed. For a more traditional and laid-back type of stay, the Old Town Quarter is the perfect place. For a more Western-style stay, around the Nimman area is the spot for you. Airbnb is also a fantastic way to have a local experience, and you can usually find a bargain if you're planning on staying for awhile.
What to Eat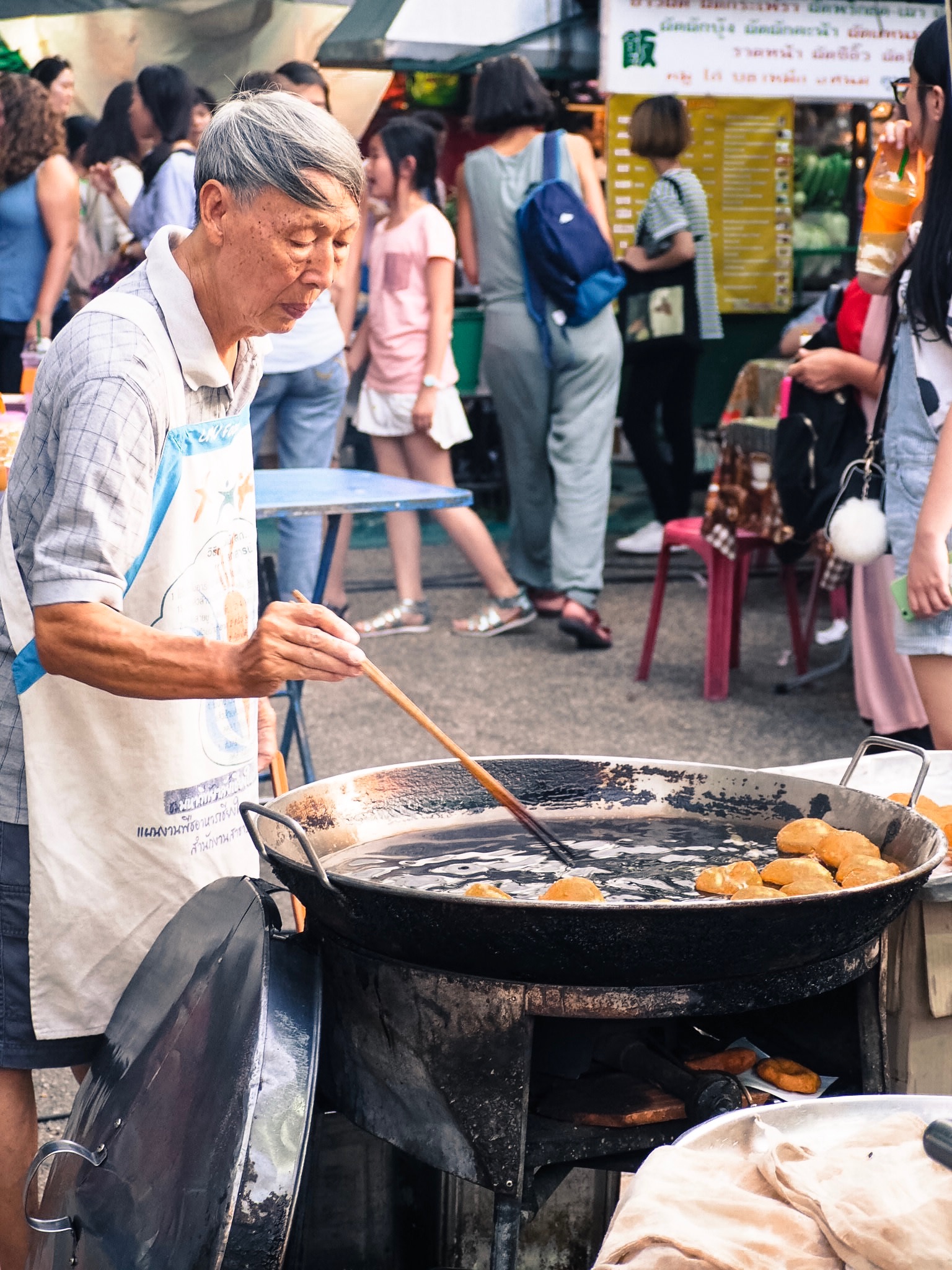 If there's one place in the world where you will never go hungry, it's Chiang Mai. From local markets to trendy cafés, Chiang Mai will delight all types of foodies. For those who like to sample local dishes, the weekend is the best time to visit, as several of the main streets in the Old Town are blocked off for the Walking Street Night Markets that please all the senses. For a more Western-style dining experience, the Nimman district is full of cafés and restaurants that you'd find back home but with a Thai twist. A popular choice is Rustic & Blue, which uses locally grown ingredients for delicious meals.
What to Do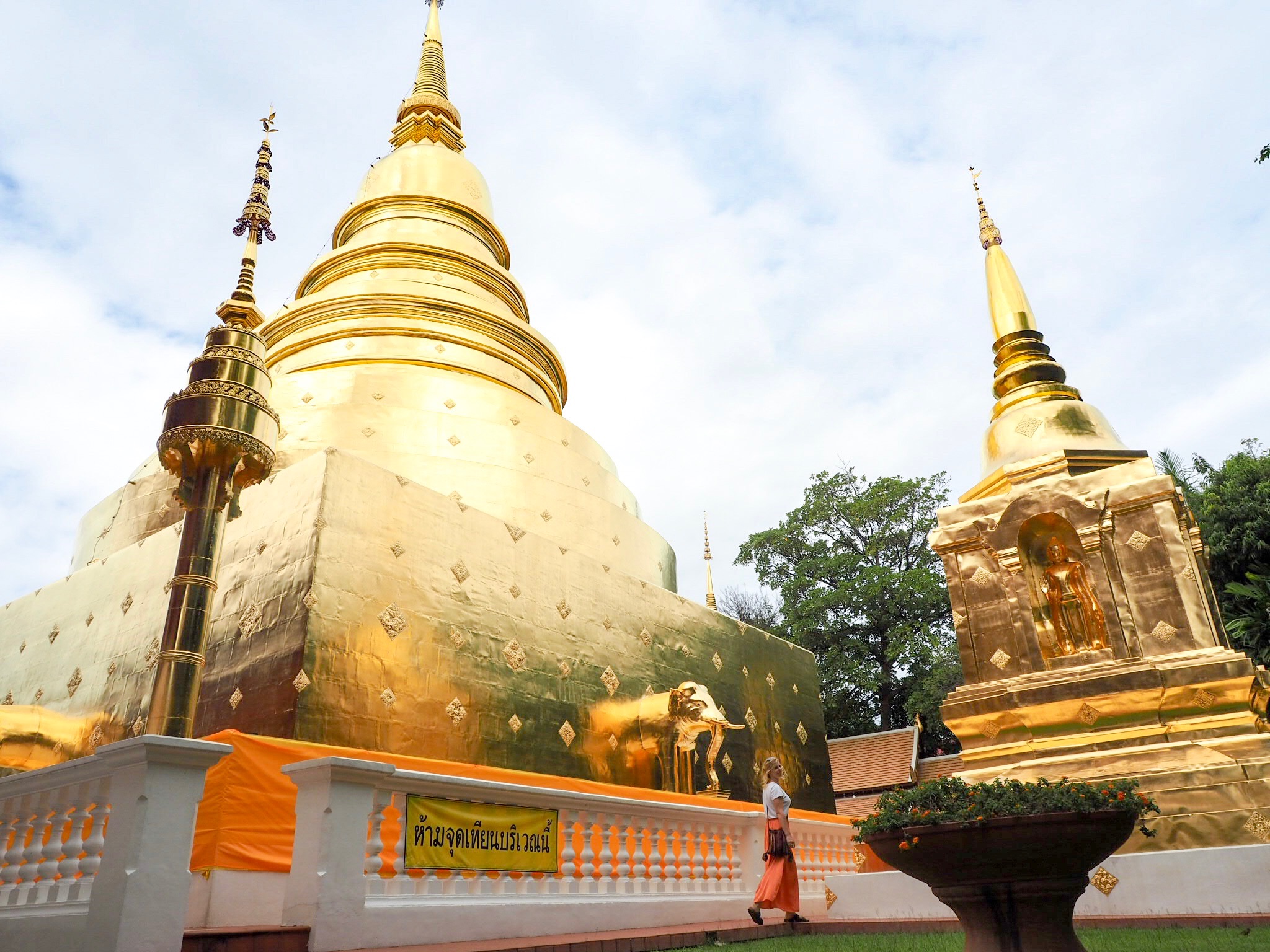 Chiang Mai is rich in history and culture, and there is plenty to see and do. In the Old Town Quarter, there are many stunning temples to explore, with intricate designs and orange-robed monks wandering around. Cooking classes are also very popular here, and you can visit the local markets and buy the fresh ingredients that you'll be cooking with. Another popular activity is visiting the elephant sanctuaries, where you can interact with these gentle giants for a once-in-a-lifetime opportunity. Elephant Nature Park is one of the best choices.
Exploring outside of Chiang Mai is also recommended. There are fantastic hiking trails in the North that will take you into untouched lands of the Hill tribes. Chiang Rai, Pai, and the Golden Triangle are also destinations not to be missed. If you're after a more coastal getaway, head south to the islands, grab a guide to Koh Samui,and discover why Thailand is known for its stunning beaches.
For more information on destinations in Thailand, GoDoTrip has plenty of helpful advice from trusted travellers. Whatever you end up doing in Thailand, you won't regret it. From the friendly locals to the fresh, delicious food, Thailand has something for everybody. It's time to book that holiday!